Report a discrimination
Panel
The CET is made up of a panel of five members, including a chairman. The chairman and the members of the CET are appointed for five years. They are appointed by the Grand Duke based on a proposal from the Chamber of Deputies, on the basis of their competence in the field of the promotion of equal treatment. The five-year term can be renewed once.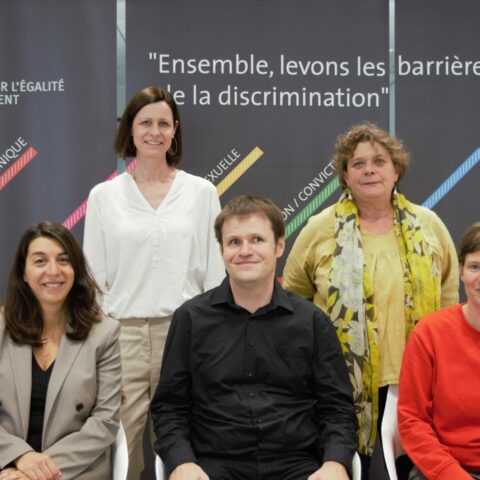 The current board of directors
Patrick HURST, chairman
Catia FERNANDES, member
Sylvie KERGER, member (since 22/04/2022)
Annemie MAQUIL, member
Anik RASKIN, member
Nicole SIBENALER, member (until 31/12/2021)
The board of directors from 2014 to 2019
Mario HUBERTY, chairman
Patrick HURST, member
Paul KREMER, member
Annemie MAQUIL, member
Raymond REMAKEL, member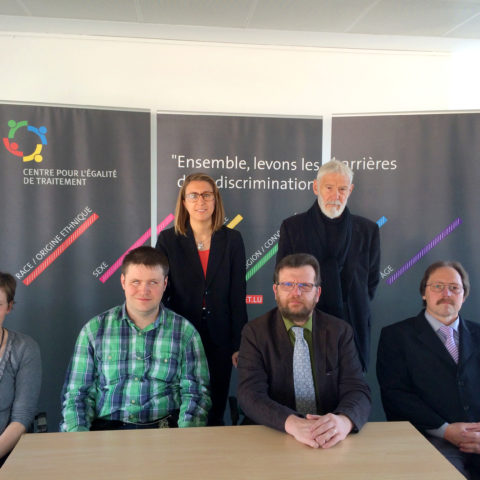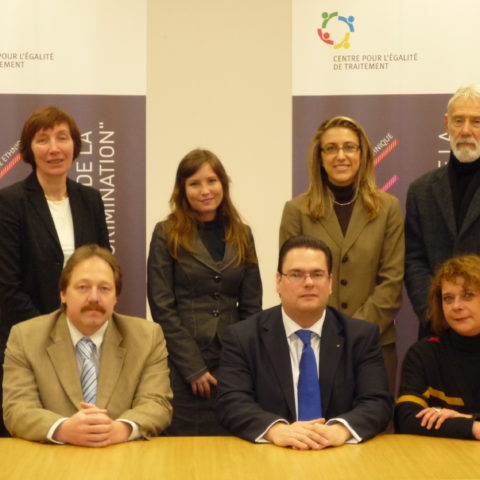 The board of directors from 2008 to 2013
Patrick DE ROND, president
Netty KLEIN, member
Paul KREMER, member
Anik RASKIN, member
Raymond REMAKEL, member
Missions of the panel
The CET's members carry out their mission neutrally and independently. They perform their functions without getting involved in on-going legal proceedings.
Information to which the members may become privy as part of the performance of their missions and relating to individual situations or cases is subject to professional secrecy. Professional secrecy does not prevent the communication, to the competent legal authorities, of all information that could establish, relative to the victim, discrimination as defined by the present law.
They have the right to request any information, element or document, with the exception of any that is covered by medical secrecy or otherwise by professional secrecy, that may prove to be necessary for the performance of their mission.
The functions of the CET's members are incompatible with any mandates as a member of the Chamber of Deputies, or of the State Council or of the Government.
Members of the CET appointed to replace ones whose functions come to an end before their normal expiry complete the term of the members who are being replaced.
On the proposal of the Chamber of Deputies, the Grand Duke revokes any member who is permanently unable to exercise his mandate or who loses the good repute required for the exercise of his mandate.
The CET adopts rules of procedure that define its internal organisation, its operation and its working procedures.
Once each year, the CET provides the Government and the Chamber of Deputies with a general report on its activities.