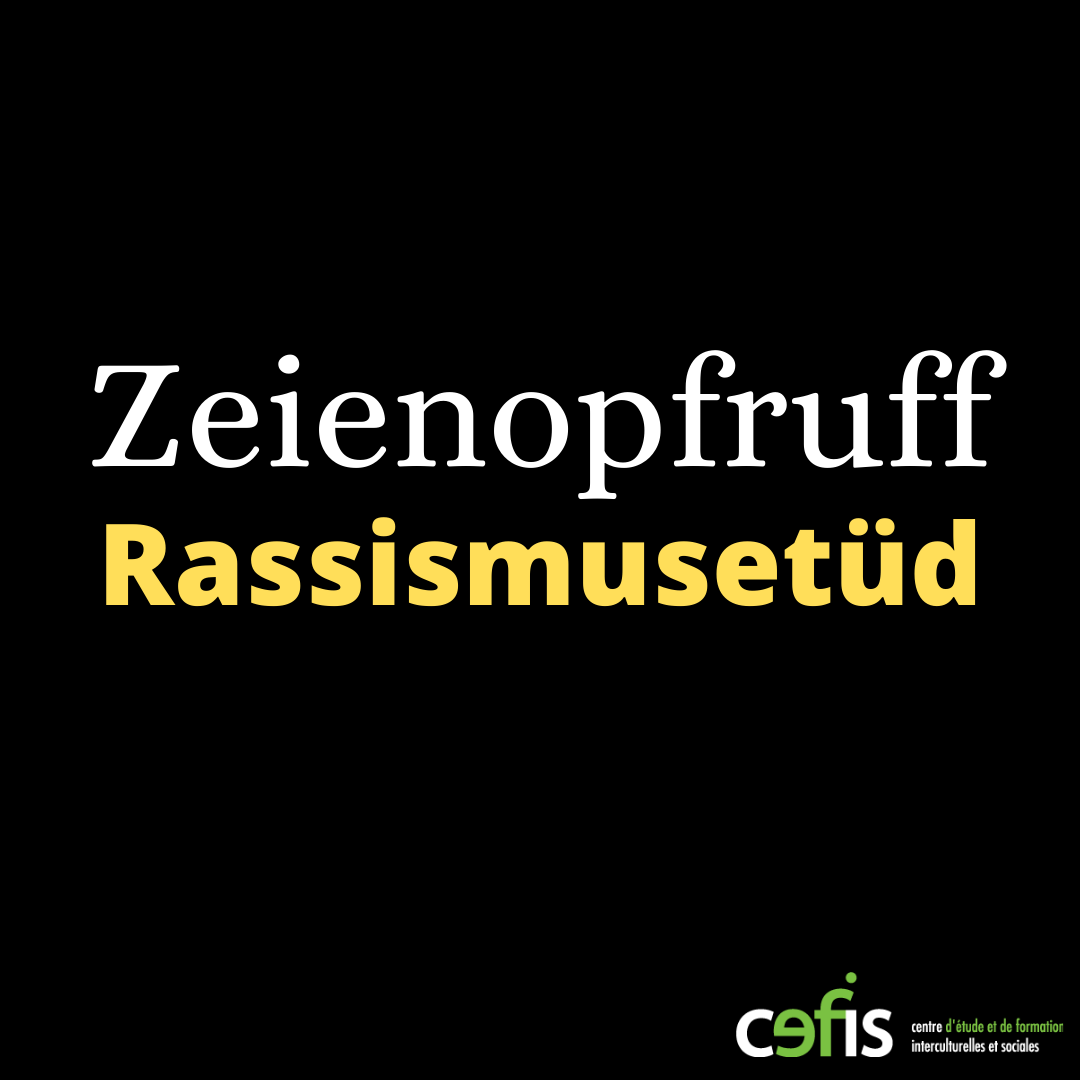 CEFIS Study – Call for witnesses
Call for witnesses
The CEFIS asbl was tasked with carrying out the study on racism and racial discrimination by the Ministry of Family and Integration together with LISER. This study has its origins in the motion adopted by the Chamber of Deputies on July 1, 2020 during the parliamentary debate on racism.
The CEFIS are interested in your testimony if you have been a victim of :
racism (hate speech, xenophobic insults or acts, everyday racism, etc.)
racial discrimination (at work, at school, in housing, in contact with administrations, …)
These testimonies are important to understand racism and racial discrimination in Luxembourg in order to take adequate measures to combat these phenomena.
Contact the CEFIS:
http://www.cefis.lu
cefis@cefis.lu
Tel. : +352 44 743 501
5 avenue Marie-Thérèse
L-2132 Luxembourg
Sylvain Besch
Annick Jacobs
Anonymity and confidentiality guaranteed.
Participation allowance.